Currently Offline
Last seen 11 hours ago
Accounts
Kana#0420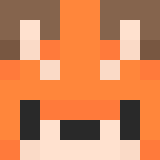 KanaAngel
About Me
Hi! I'm Morgan, otherwise known by my online username Kana.
You could consider me the CEO of leafal.io, but I'm also lead software engineer and web designer. I'm also a director, writer and game designer at Waverush Studios, as well as the event organizer of the Lightyear Event Series, including Crusaders in Quarantine, Parsec and Lightyear Event.
Aside from my work and studies, I like to play League of Legends as Soraka Support, Counter-Strike, Super Smash Bros. as Corrin and Pit, Minecraft and occasionally Overwatch.
Social Media
Steam:
/id/kanaangel
Twitch: MissKanaAngel
Twitter:
MissKanaAngel
YouTube: Morgan Hofmann
Portfolio:
www.morganhofmann.nl
Event Socialite
Past Events
Lightyear Event: Overdrive
Crusaders in Quarantine Part 4
Crusaders in Quarantine Part 3
Crusaders in Quarantine Part 2
Most Recently Played
143.2 hours on record
Last played 3 days ago
Horizon's Arc
Waverush Studios
4.6 hours on record
Last played 1 week ago